Fossil Hunting in Cincinnati
August 2000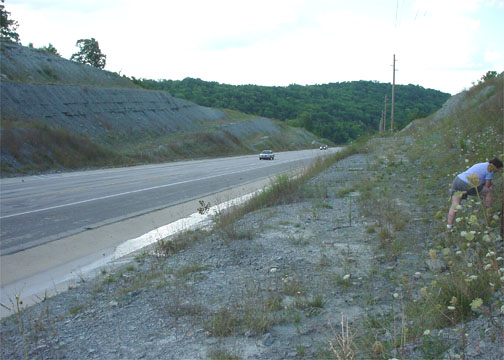 The Cincinnati area is famous for its Ordovician marine fossils.
The area has a myriad of road cuts, each one a unique opportunity.
We spent the better part of two days hunting, enjoying perfect weather.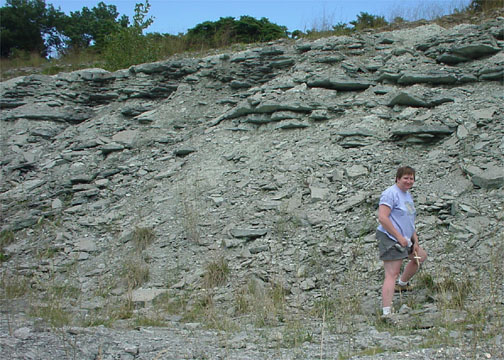 Here is Karin at the St. Leon cut on Hwy 1, in SE Indiana.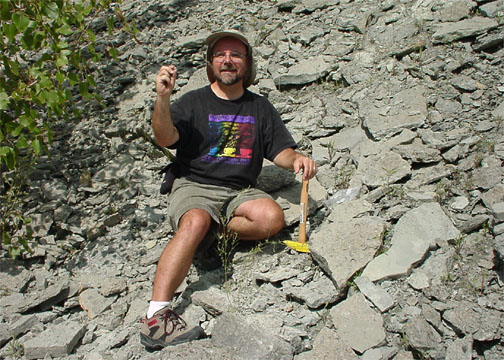 Here I am with my find of the day, a near perfect enrolled trilobite! (Flexicalymene meeki)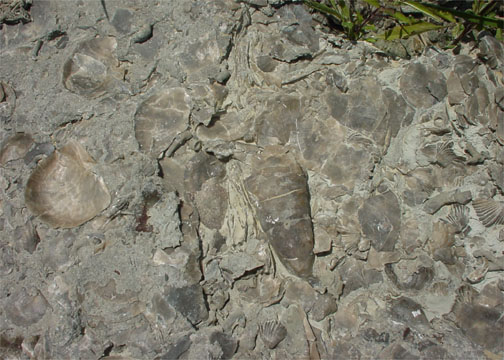 The density of fossils in the strata of the Cincinnatian formations is stunning.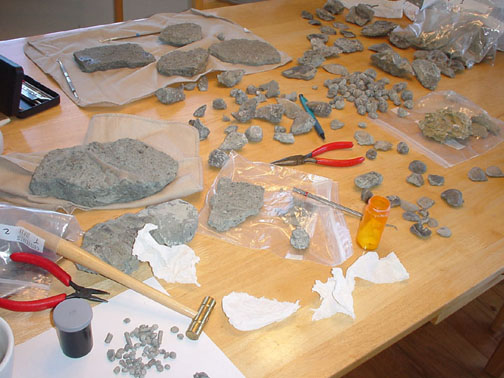 Our haul fit into two shoeboxes and made the flight back to California in good shape.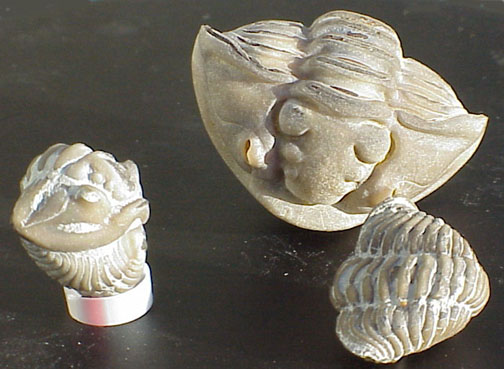 I found the two small ones at St. Leon,
about in the middle of the third level on the east side.
The larger one, I found in April outside the terminal at the Cincinnati Airport during a one hour layover.


Problematica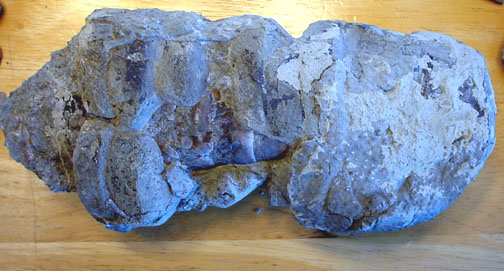 This appears to be a decomposed nautiloid (8 inches long)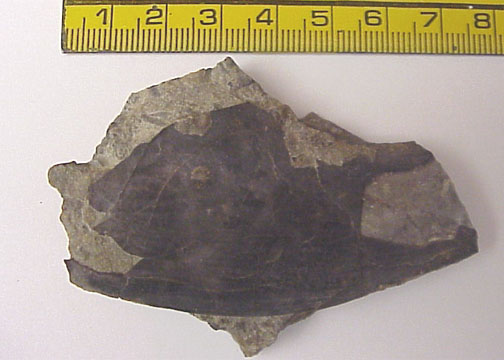 I found this on the AA Highway, at Mile Post 7 in Bracken County, Ky.
At first I did not know what it was. I have since learned that it is part of a large trilobite, Isotelus Gigantus.
Fragments of this trilobite can be found throughout the Cincinnati area.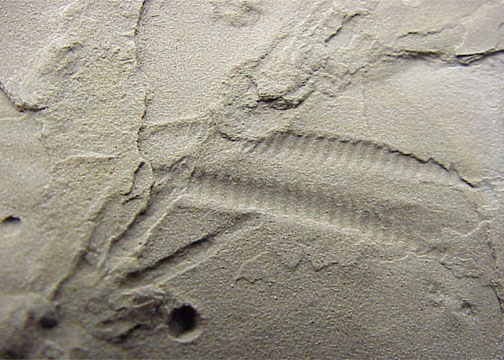 Trilobite tracks?

Back to the Fossil Page